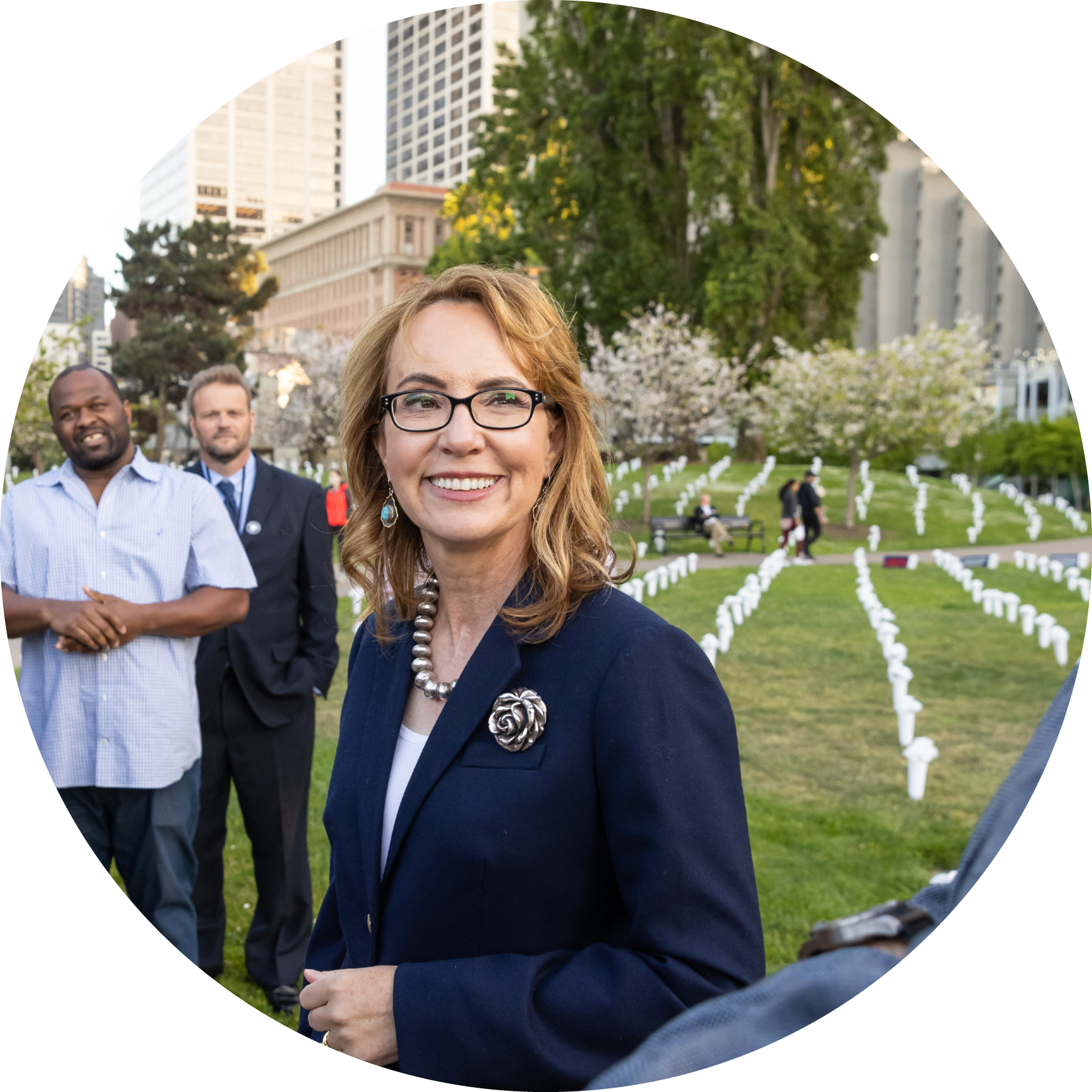 Watch Gabby Giffords Won't Back Down
Experience Gabby's inspiring story like never before. From the directors of RBG, the new documentary Gabby Giffords Won't Back Down offers an exclusive look at Gabby's remarkable journey to Congress, the aftermath of her near-fatal shooting, and her unrelenting dedication to saving lives from gun violence.
Gabby embodies this sense of the human spirit being able to overcome just about anything.
—President Barack Obama
SEE GABBY GIFFORDS WON'T BACK DOWN ON DEMAND

Gabby Giffords Won't Back Down is now available to buy or rent on demand. From the directors of RBG, this inspiring documentary tells Gabby's story like you've never seen it before.
Finding the Courage to Fight
Gabby Giffords Won't Back Down
tells the inspiring story of former Congresswoman Gabby Giffords. Once a rising star in the Democratic party, she pivoted to fighting gun violence after being shot in the head—and Gabby's remarkable journey isn't over yet. 
From the directors of
RBG
,
this film offers an exclusive look
at what it's like to be Gabby Giffords. Featuring previously unseen video footage from the weeks and months after her shooting, the documentary focuses on Gabby's life and recovery, the challenges of living with aphasia, the founding of
Giffords
, and Gabby's ongoing fight to end gun violence. The film also includes conversations with former president Barack Obama, Gabby's husband Senator Mark Kelly, and other family members, friends, and leaders. 
Gabby Giffords Won't Back Down
tells the story of a courageous trailblazer transformed by an act of violence and offers an intimate portrayal of the community that sustains her.
IN THE NEWS
Gabby's courageous comeback story is one for the ages, and everyone's talking about it.
Find out more about
Gabby Giffords Won't Back Down
, gun violence prevention, and her inspirational journey.